Save time & automatically generate the code required to implement Advanced Custom Fields in your themes!
ACF Theme Code Pro is a premium add-on for the awesome Advanced Custom Fields Pro WordPress plugin.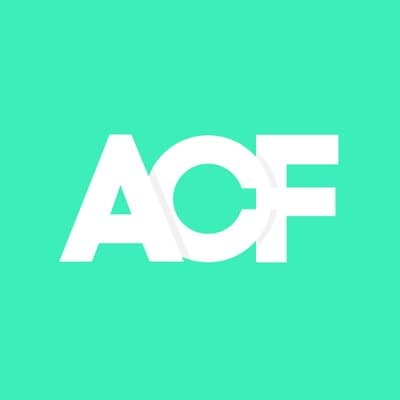 " Work smarter, not harder! Great work on this ACF plugin! "
@elliotcondon - creator of Advanced Custom Fields
Whenever you publish, edit or update an ACF Field Group, the code required to implement your unique custom fields is conveniently displayed in a Theme Code section right below the Field Group settings.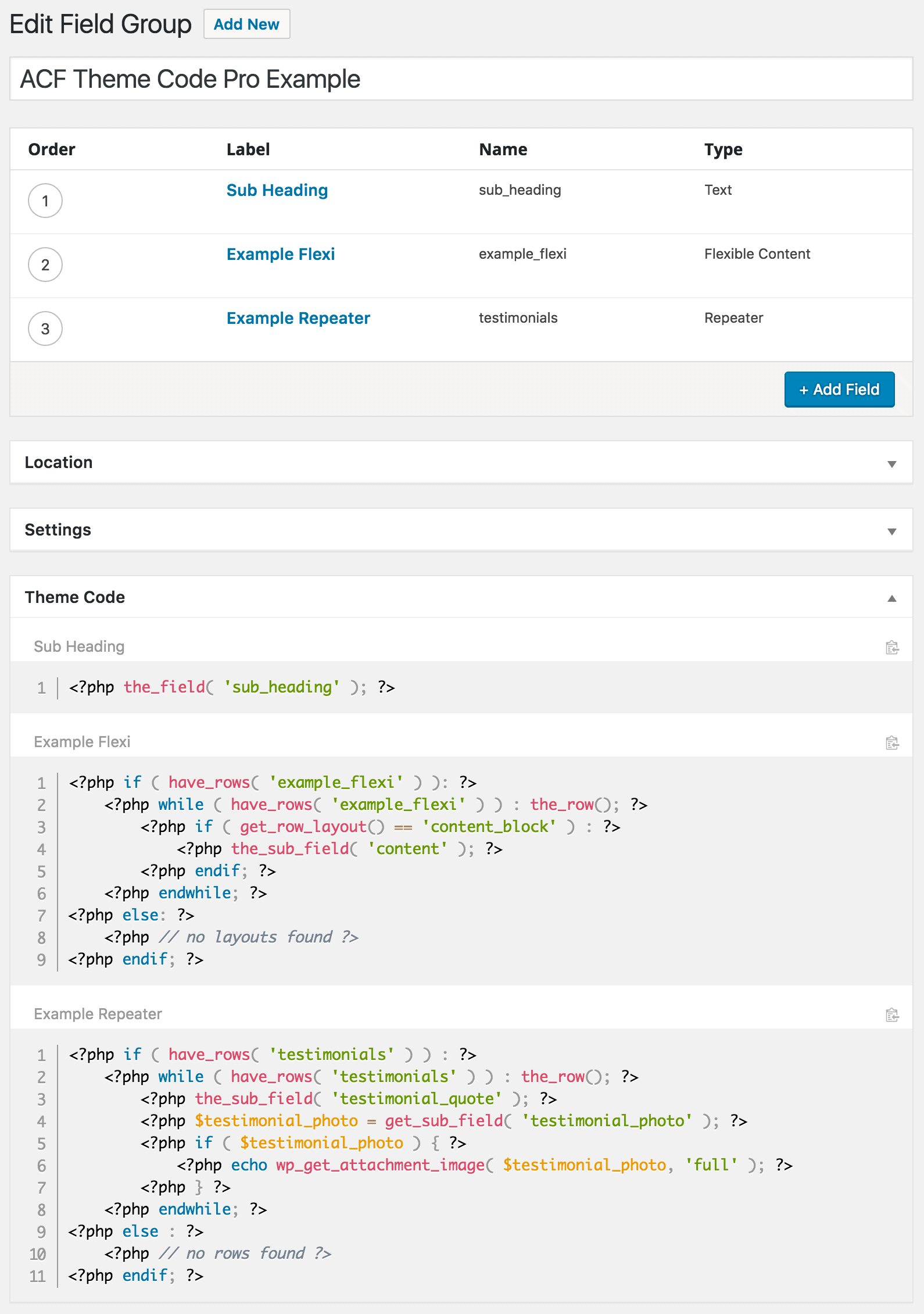 Features
Clipboard icons to easily copy code blocks into your theme
Field names and variables are automatically updated
Code generated is based on the official ACF documentation
Great for offline ACF documentation
ACF Theme Code Pro generates code for the premium ACF fields:
Flexible content field
Repeater field
Gallery field
Clone field
Group field
Link field
Range field
Button field
ACF Theme Code Pro generates code for these 3rd Party fields:
Font Awesome field
Google font selector field
Image crop field
Markdown field
Nav Menu field
RGBA Colour field
Sidebar Selector field
Smart Button field
Table field
TablePress field
Address Field
Number Slider Field
Post Type Select Field
Code Field
Link Field
Link Picker Field
YouTube Picker Field
Range Field
Focal Point Field
ACF Theme Code Pro generates the code for all standard ACF fields:
Text
Text Area
Number
Email
Password
WYSIWYG
File
Image
Select
Checkbox
Radio
True / False
User
Google Map
Date Picker
Date Time Picker
Time Picker
Color Picker
Page Link
Post Object
Relationship
Taxonomy
oEmbed
New in Version 2 : Location Rule Support

ACF Theme Code Pro can generate code for multiple location rules on each field group, you're using ACF Pro this includes locations like Options, Users, Widgets, Comments, Terms and Attachments.
Works best with:
Advanced Custom Fields Pro v5.6.8 or higher
Advanced Custom Fields (Free) v4.4 or v5.0
WordPress 4.9.4 or higher
Current Pro Version
Version 2.3.0 released in February 2018
If you'd like to 'try before you buy' you can check out our free version on WordPress.org. Our free version has basic support for the free version of Advanced Custom Fields.
The ACF Theme Code Plugin was created by:
Aaron & Ben, two WordPress developers based in Melbourne, Australia.