Buy a Pro License
30% license renewal discount
Yearly, opt-in billing – cancel anytime
Option to upgrade licenses
1 year of updates + premium support
30-day money-back guarantee!
Effortlessly move ACF field groups between sites using the ACF UI
Overview
ACF Remote Sync is an extension for Advanced Custom Fields that makes it quick & easy to migrate ACF field groups between websites without leaving the WordPress admin.
The plugin adds a new remote field group view with the option to switch between sites, view all the site's field groups & import desired field groups into the local database. ACF field groups can also be pushed from one site to another using quick links or bulk actions.
Everything is handled in the UI so there's no need to export & import field groups, move JSON files, or migrate databases. Simply find the group you want and in a few clicks, move it to where you want it.
Features & Benefits
Easily push & pull field groups between sites using quick links below the field group title.
Migrate in bulk using the bulk actions.
Import PHP-registered field groups into the local database.
Set up a central library site containing all your field groups & pull them into your current project as needed.
Work on field groups locally & when ready, push the updated group to a live site.
Push a field group to another site in two clicks!
Use the quick action link below an ACF field group to push the group to any one of your connected remote sites.
Switch remote sites & import field groups in a click
Use the remote site selection dropdown to switch between connected remote sites. Once selected, all field groups on the remote site will be visible & available for import.
Use bulk actions to push & import multiple field groups at once
Moving many field groups one at a time would be a pain. So we've added bulk actions that let you move as many field groups as you need in one go.
Simply check all the field groups you want to push, use the bulk action to choose a target destination and push many groups in a flash.
Use the remote view to choose a remote site, check all desired field groups, then bulk import them.
You can even see & import field groups that are registered using PHP on a remote site!
Works best with:
Advanced Custom Fields Pro v6.0+
WordPress v6.0+ & PHP 7+
ACF Remote Sync was created by Phil, a Web developer based in Melbourne, Australia.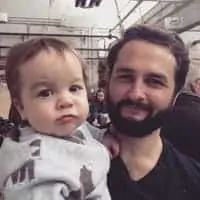 Phil Kurth
Director & WordPress Product Dev
Product news, tips, and other cool things we make.