I'm happy to announce the release of our latest WordPress plugin, ACF Remote Sync! Designed for WordPress professionals who work across multiple sites, ACF Remote Sync offers a convenient solution for migrating ACF field groups between websites without ever leaving the admin.
The plugin is an extension for Advanced Custom Fields Pro and requires ACF Pro v6.0+ and WordPress v6.0+ with PHP 7+ to function optimally. With ACF Remote Sync, you can now easily push and pull field groups between sites, import remote PHP-registered field groups into the local database, and for anyone using the same field groups over and over, you can set up a central library site to manage all your field groups from one location.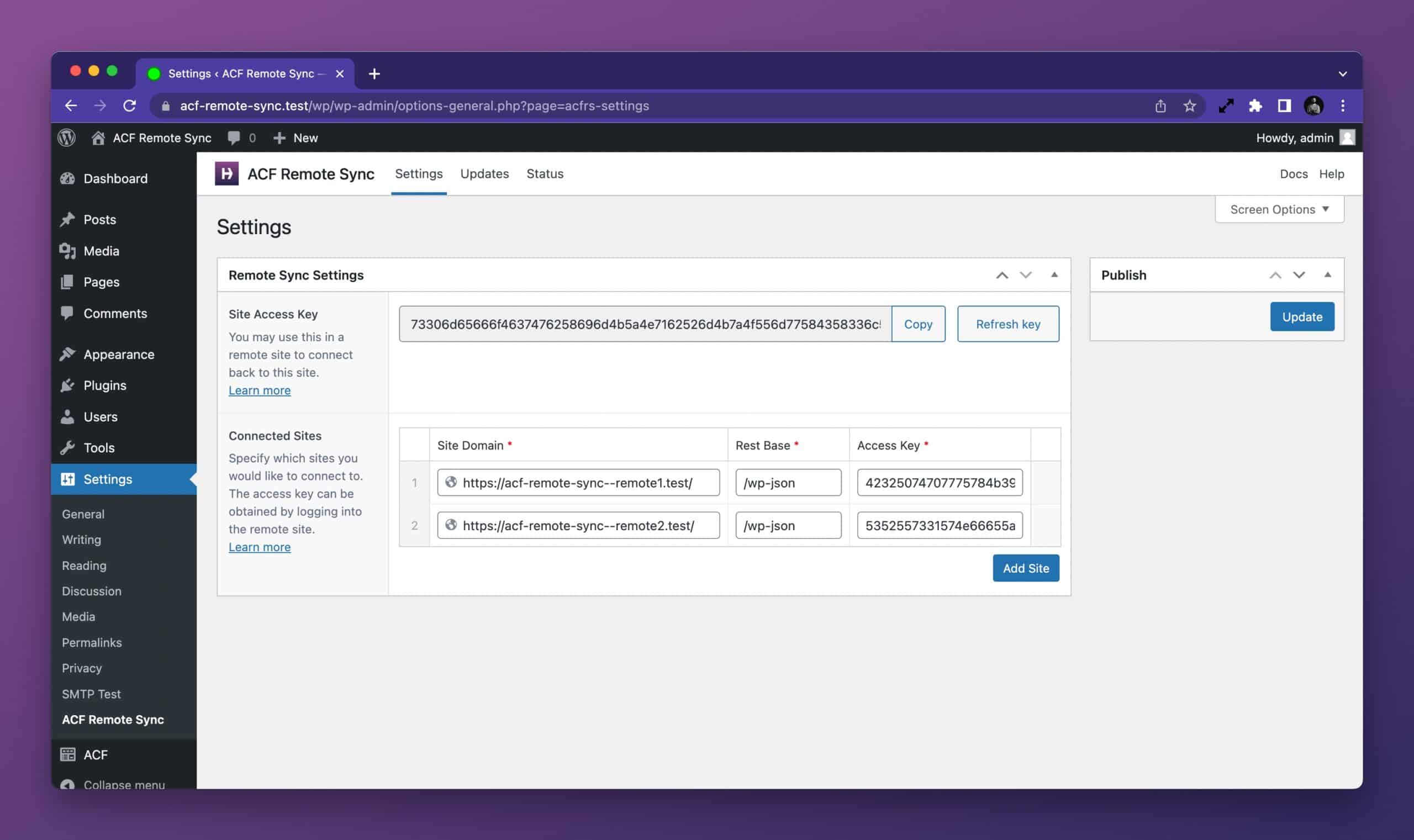 ACF Remote Sync replaces the need for exporting and importing field groups or moving JSON files and database migrations. Its user-friendly interface allows you to view and import field groups from remote sites in just a few clicks, saving you valuable time and effort. You can even use the remote view to select multiple field groups and import them all at once!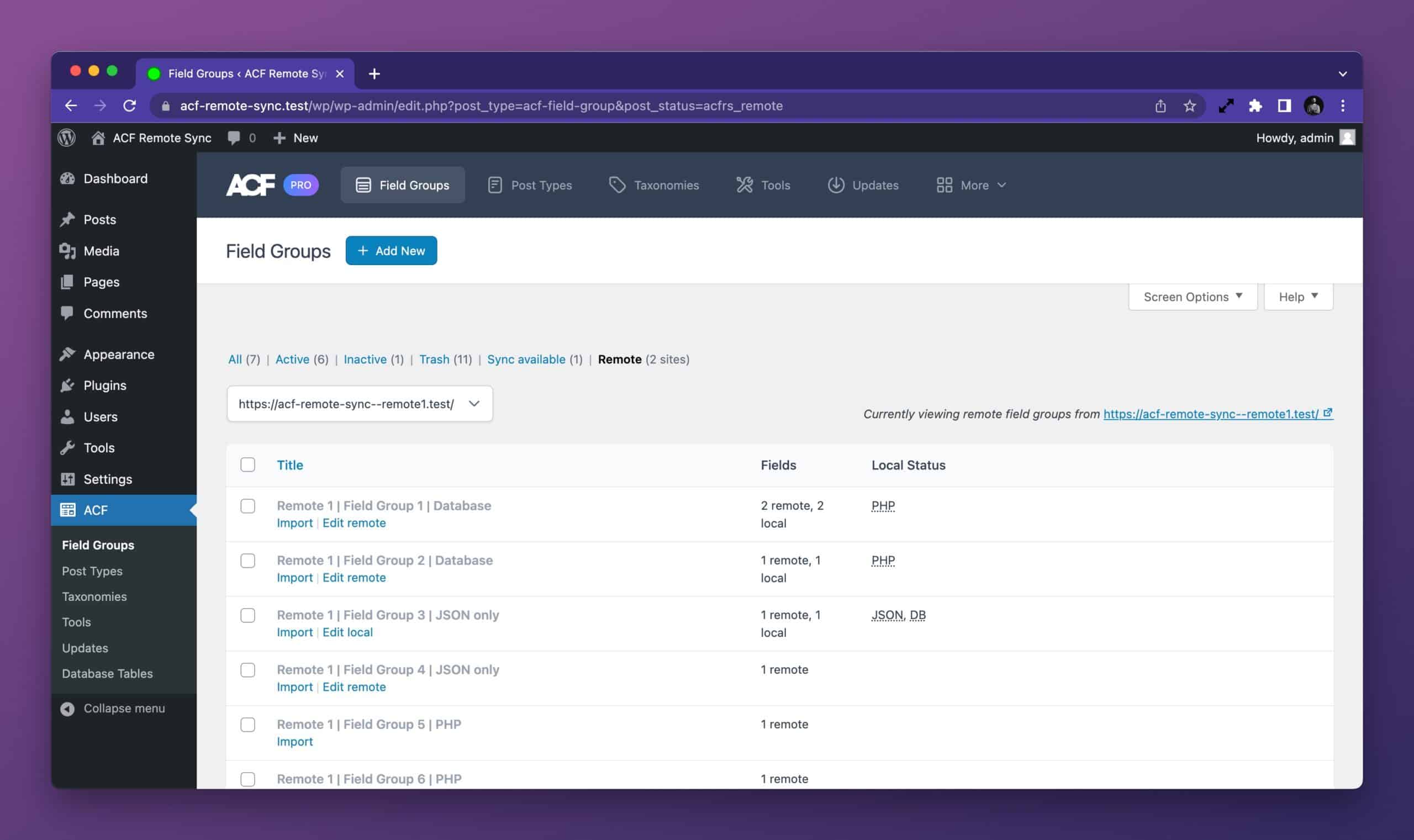 While this initial release focuses on field groups, future updates will include support for more ACF entities such as post types and taxonomies. We have several additional features planned, and we're eager to hear feedback and feature requests from users like you to help guide our plugin's development roadmap.
If you would like to learn more about the plugin, check out the ACF Remote Sync plugin docs and the product page. We're confident that ACF Remote Sync will streamline your ACF field group management process and help you maintain consistency across your network of sites. Give it a try today and experience the difference!